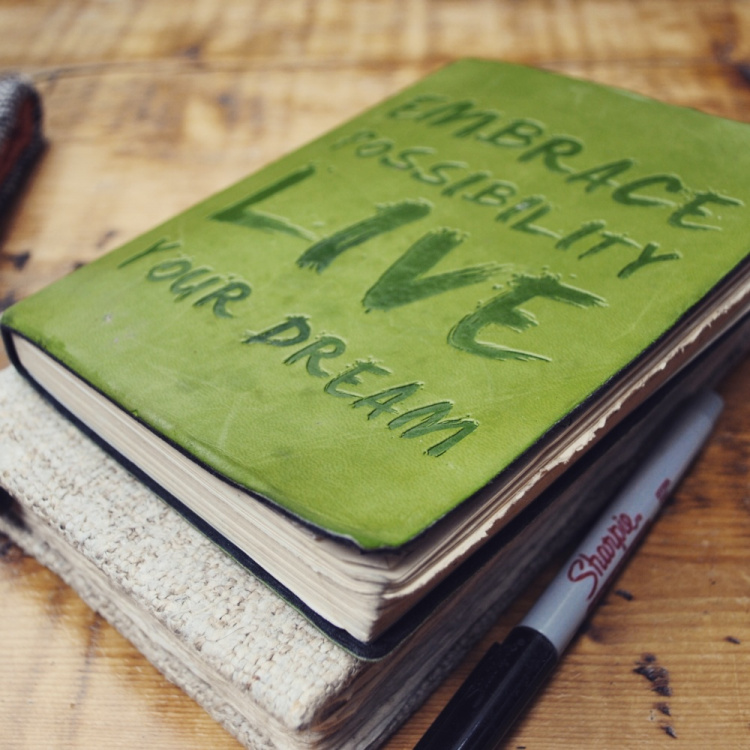 To say this post has been a long time coming might truly be the understatement of the century. The decade, at least! For a solid seven years, I've longed to begin the official journey as a writer. Or, I guess I could say, begin editing my existing writing to the point where it could be read.
Writing on the regular in the stacks of journals that line my bookshelves is like breathing for me.  A day without that kind of writing is like a day without coffee: It happens mayyyybe twice a quarter, but not without serious distraction, intention or some straight up call I've had to abstain.
However the kind of writing my mind and heart and soul have been called to … sharing raw and real and challenging truths that have nourished life with insight…communicating moments that inspire awe and overwhelm and call out for me to pay attention and be astonished… the simple, sweet notes that have profoundly played, moved the soul and begged for someone, somewhere to open up the pages of their heart and tell about them…! THAT kind of writing!?! I have avoided THAT like Jonah – straight up –  for far, far too long.
With the unbelievably gracious support of countless gems I am blessed to call friends, family, delightful acquaintances and one absolutely epic designer,  life in a note is FINALLY on it's way to becoming a thing.
In this space, I am excited to share simple truths, raw inspiration and provoking nudges towards grateful living; words that have gut-level challenged or deeply encouraged my heart to the core, altered my perspective and beckoned the appreciation of life at new levels.
The space is here to listen for the thoughts that go on beneath the hum of life, slowing the whirl of the everyday and ordering moments made to see what might be made of them. Really, it's here to let you (and me, both) connect the countless threads that sew into the making of our lives real and rich and miraculous – to consider where our hearts beat the hardest.
The theme for my life this year is, LISTEN. Harder.
and there is lots to be said for where that comes from. So often my yearly themes have come from a desperate desire to do more with life; to execute more, to move more, to finally 'FIRE' after doing my best to 'aim' for months on some project or new idea. The tendency not to act but to overthink, analyze and conclude too quickly where possibilities are not tends to halt all processes of forward movement in me before they ever begin.
Yet sitting one night in December last year, reading back through my journals from 2015, I ran across a Frederick Buechner quote I have long-loved – from his work Now and Then: A Memoir of Vocation
 –  that coined the core of this year's theme perfectly:
Listen to your life.
See it for the fathomless mystery it is.
In the boredom and pain of it,
no less than in the excitement and gladness:
touch, taste, smell your way to the holy and hidden heart of it,
because in the last analysis all moments are key moments,
and life itself is grace.
Gosh, he nailed it. Buechner!  To slow our mile-a-minute thoughts and let life grow as we appreciate the flavors and colors and textures and lyrics that make it up. To let words re-order and re-create us, calling us to the rest we so desperately crave. To step back from the busyness and business of daily life to see what's going on beneath the surface. That's what 2016 is about for me. And that's what I pray this space will be about for you.
And can I just share with you  – I long to do this well. Inspiringly well, creatively well, God-glorifyingly well! I dream to fulfill this call I've heard now for well over those seven years since a blog became the dream. I pray only that, by God's great and mysterious grace, these notes might encourage, inspire and illuminate the power of the written word in life. Believing fully that the sweet fragrance of grace has capacity to permeate through a vessel cracked and broken and imperfect, I am pumped, stoked in fact, to finally begin life – in a note. My hope is that you leave here refreshed, invigorated, grateful – more present in the life and world around you than before you came.
So much gratitude,
Alexis