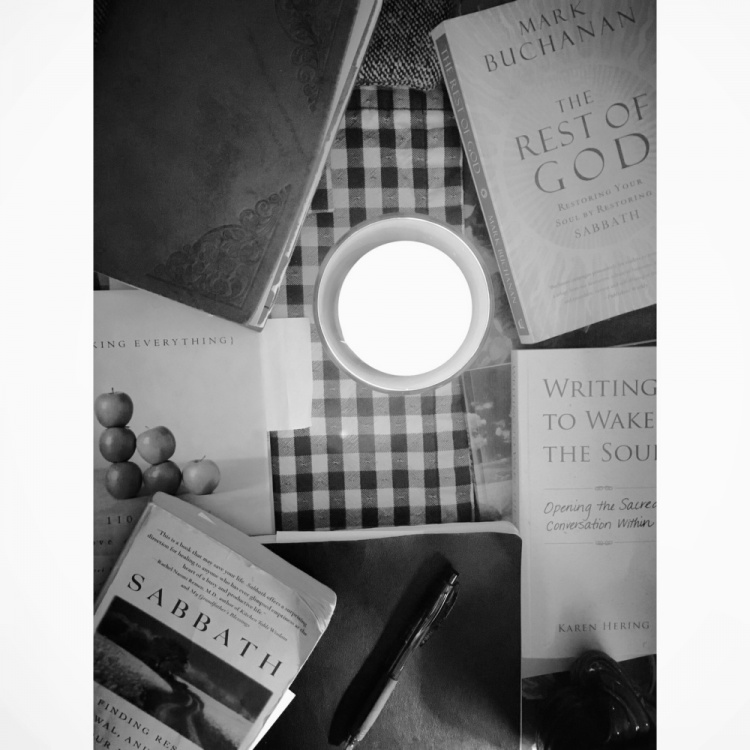 There are so many fantastic resources that currently exist on making time for the ever-powerful and all too neglected topic of REST. However, there are a specific few whose soul-nourishing, heart-bolstering, space-granting insights have brought absolute delight to this reader – profoundly shaping my personal practice of regular, rhythmic, rejuvenating rest. In effort to compile a mini resource of the brilliant minds that have so impacted this journey, I've brought together seven of my absolute strike-me-at-the-core favorites here!  
*Warning: Apparently beige is the color of calm. All of these book jackets conveniently coordinate like a closet filled with Jcrew khakis.  So, my apologies for the homogenous color scheme. The goods are on the inside, and we all know the saying! Don't just these by their covers!
One of the richest and most frequently recommended resources on rest is this guy –Sabbath by Wayne Muller.  Muller's capacity to weave a tapestry of clarity and calm through his words is profound.  Slowing the breakneck pace our culture runs on, he shares perspectives on rest from a variety of traditions with a blend of prose, poetry, wisdom, story and daily practices. There is a treasure trove of wisdom to delve deep in here. Reading one short 3-4 page chapter each Sabbath Sunday immediately heightens my awareness to the gift of s l o w n e s s, and sets the tone for my entire day of rest. Wayne Muller  is a rockstar in his own right – and you can connect with more of his richness HERE at his home space. 
I met Mark last November at a Spiritual Formation conference in Lexington, Massachusetts. The humility, wisdom and raw truth that flows from this man are truly unparalleled. His artful craft and complete candor  – both in person and in his writing – are refreshingly honest and hilariously true. His first few chapters of The Rest of God  actually had me cracking up. I literally had to call someone so I didn't feel like such a weirdo dying of laughter while reading! You can check out more of Mark's work on his beautiful, mind-bogglingly rich blog: Mark Buchanan 
Ruth's writing is not only deeply insightful, but rich in scope and variety. In Sacred Rhythms, she delves in on how to develop healthy rhythms of work, rest, solitude, silence, prayer, etc – all of which are necessary practices we speak of often, yet so rarely put into practice. Here she gives the nuts and bolts of how to order our lives so as to include the most important elements of life in a richly consistent and ever-deepening manner. Her podcast, recently launched, called Strengthening the Soul of Your Leadership, delves further into the practices mentioned through our her book as she discusses them with her co-host, Steve Wiens, Senior Pastor of Genesis Covenant Church in Maple Grove, MN. 
R U T H ' S  P O D C A S T : STRENGTHENING THE SOUL OF YOUR LEADERSHIP
By far one of my favorite authors to date – Ann Voskamp –  has been called one of the most poetic and profound story tellers of our time. In her work, One Thousand Gifts, her words cut deep and stir souls like no other. 
To me, it's the raw, gritty, realness with which she shares, laying literally everything on the table, that makes her reader melt into the moment, mindset and daily miracles she's depicts. Dry eyes aren't the typical response when reading her art. One Thousand Gifts was her first powerful work that shaped my concept of stopping to consider the ordinary gifts of daily life – digging into gratitude when it's easy and when it's not. Her newest book, The Broken Way, delves even deeper into the realities of life.  And, her blog you ask ? Absolutely L i f e – s h a p i n g .
A N N ' S  B L O G:  A HOLY EXPERIENCE
Tim Keller has been a long-time favorite of mine, but this particular sermon on Work and Rest is by far one of the most power-packed pieces on the deeply human and desperately necessary thing it is to rest. He speaks of silencing the eternal inner murmur that incessantly creeps into our consciences – reminding us to keep going, to push harder, to max out, burn out –  and seek out instead the crucial elements of recreation, renewal and replenishment. His reminder to sit and reflect on what has been done – intentionally setting aside our work and choosing to believe the world will continue to spin without our efforts – is legitimately life-giving. I can't recommend stopping for 45 minutes to listen to something any more than this guy. You can check out the rest of his fantastic resources here at TimothyKeller.com
T I M ' S  P O D C A S T : GOSPEL IN LIFE
The greatest possible culmination of ALL the best resources on Sabbath  EVER – from the crew over at Sacred Ordinary Days. I've admired this team from afar for quite some time and am anxious to connect with them, as their heart for liturgy in the day to day is profound and powerful. Their pages, planners, posts and podcast are all rich in depth and content. Check out their resource page on  S A B B A T H along with their Sacred Ordinary Weekly Planner, and their podcast below! 
P O D C A S T :  SACRED ORDINARY DAYS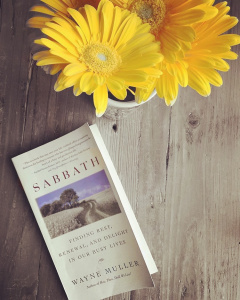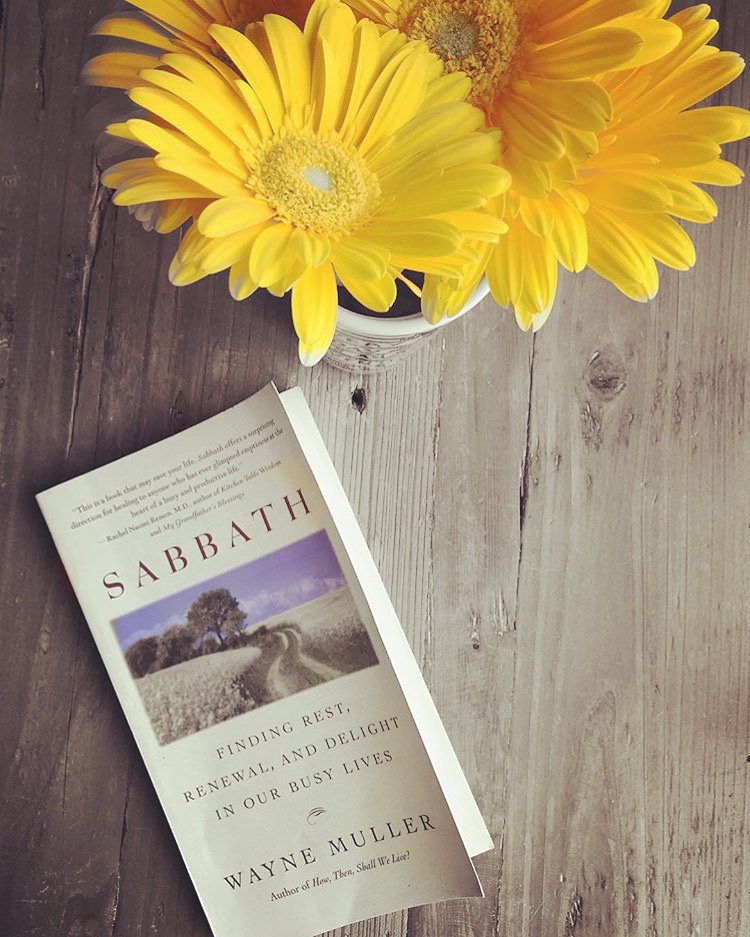 Last but not least, this post on Sabbath Rest and the journey I walked through to discover the powerful, precious and life-giving practice it is. Many incredible voices – John Ruskin, Gordon Macdonald, Richard Foster and others – contributed to this sweet discovery. I could not be any more grateful. Beginning to understand leisure within the context of stepping away from the muchness and many-ness and busyness of life; actively engaging in remembering the gifts God's given; pursuing with intention creative contemplation. Gosh – just putting it down on paper still gives me chills . There is no solitary other practice that has shaped my life more profoundly than the practice of sweet, rich, weekly sabbath rest. 
"Sabbath is not dependent upon our readiness to stop.
We do not stop when we are finished.
We do not stop when we complete our phone calls, finish our project,
get through this stack of messages, or get out this report that is due tomorrow.
We stop because it is time to stop."
– Wayne Muller, Sabbath